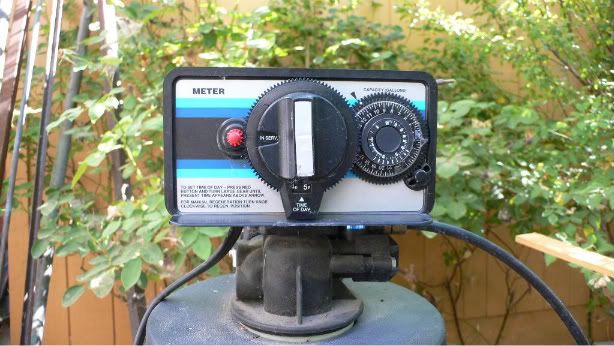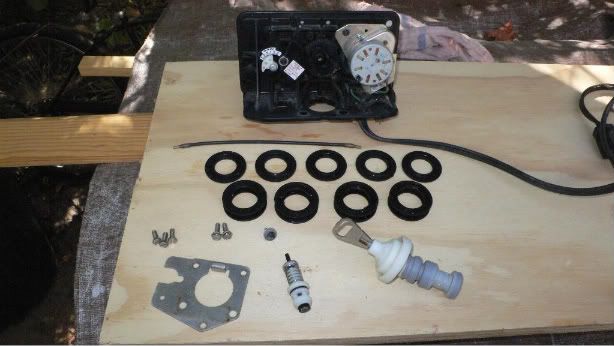 Rocksteady Plumbing can also help you with your water treatment needs.   Whether it be repair of a non-working unit, replacement of an old water softener or a new installation.  Rocksteady Plumbing has knowledge that most plumbing companies don't have when it comes to water treatment.  Nearly any plumbing company can install a new water softener, filter or reverse osmosis.   Very few companies can correctly repair a non-working softener or R.O. unit.  Many times the economical choice is to replace an old and outdated unit but sometimes the better choice is repair.  We are able to determine which option is a more sensible choice.  Rocksteady Plumbing can service water softeners and reverse osmosis units made by such companies as Fleck, Autotrol, Northstar, G.E., Kenmore, Ecowater, Watts, Watersafe, and many more. 
Here is a Fleck 5600 Econominder water softener that needed a simple repair to keep it working 100%.
After the head was broken down the parts can be inspected.  What's good will be reused and what needs replacement will be changed out for new parts.   Rocksteady Plumbing can offer recommendations on varying stages of repair and let the customer decide how they would like to proceed.
In this instance, only the piston seals were worn and the softener was rebuilt with a new seal kit.  After everything is put back together the softener is again tested for proper operations.  If any further problems develop they can be dealt with now, rather than waiting for the customer to call days later saying it's still not working.  This one needed no further work and went back into service with a clean bill of health.  The entire repair was less than $200 and saved the customer nearly $1000 over replacing the unit with a new one that wasn't needed.