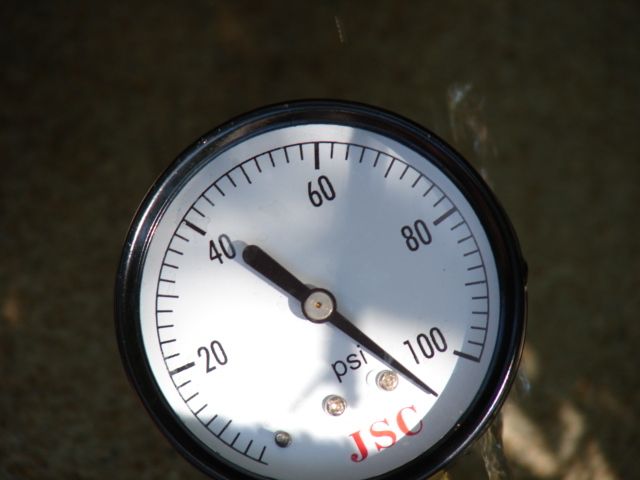 High water pressure is not good for your home and your plumbing. It speeds up the failure of fixtures, faucets, appliances and pipes while, at the same time, wasting thousands of gallons per year.
According to the California Plumbing Code (and the Uniform Plumbing Code which it is based on) if the incoming water pressure at a structure is above 80 psi, it must be reduced. High water pressure is both damaging to plumbing systems as well as a contributor to millions of gallons of wasted water.
If your water pressure is above 80 psi, a pressure regulator is not only highly recommended it's required under the plumbing code. Lowering your water pressure to a safe level, between 55 and 65 psi, will prolong the life of your appliances, pipes, faucets and fixtures. In addition to extending the life of your plumbing, you can also save thousands of gallons of wasted water by lowering the pressure. The installation of a PRV (Pressure Regulating Valve) is a fairly simple and affordable job that will more than pay for itself.
If the water pressure at your home is above 80 psi, give Rocksteady Plumbing a call at 805-237-7625. We can replace your failed PRV or, if you don't have a pressure regulator, we can install one for you.